Professional General Contractor Services in Fort Worth Texas
We are a team of skilled general contractors and It is our goal to help our clients unlock new value from their homes by building their dreams
We are a team of skilled General contractors
It's our goal to learn the vision of our customers and design applicable solutions for their future. We specialize in adding value to any property. We can assist in the process of improving outdoor spaces, interior spaces and adding value to any property.
Our team has been working in the construction industry for years and we can deliver superior craftsmanship, the best quality of materials and outstanding results in building throughout your property.
: 817-793-4322/817-886-3433
We can offer special support in construction projects throughout a wide range of spaces. With our staff members we can provide services for improving
Let us design solutions for your backyard including decks, gazebos, outdoor storage options and more. If you have the vision for improved outdoor entertainment spaces, we can make them a reality.
UOL Builders can build entire homes from the ground up. We have worked with many people to design homes that suit their needs.
As a full-service general contractor, UOL can specialize in residential construction and outdoor living projects. By choosing our company you can gain some of these top advantages
Experience
The crew that we have assembled is experienced in a wide range of building tasks. We have a crew that can oversee any construction project from the ground up. In the many years that we have been operating, we have trusted staff members to oversee each stage of construction.
Licensed & Insured
Our company is proven in this market and we are prepared for any eventuality. As a fully licensed and insured business it's our goal to prepare for any scenario within the construction industry. We are a team of professionals that acquires any permits necessary and operates with the utmost in safety on any job site.
Quality Products
We regularly research and utilize the latest building technology. By regularly updating our tools and researching the latest building materials we can make sure that we are only delivering quality products to our customers. We want to perform work that can stand the test of time.
Great Customer Service
If it's fun you're after, it's fun you are going to get. Explore the TA music scene and find out what it's all about.At UOL Builders you'll receive regular updates throughout each stage of construction. We will work with you in the design stage to understand your vision and to offer personable customer service every step of the way. We want to offer transparency and understanding with any construction project.
We regularly receive customer inquiries on a number of subjects pertaining to our business. Here are some of our most asked questions: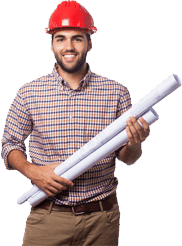 Get a free consultation today
Contact our design team. UOL Builders can get in touch with you today about your next building project
Mallory Dobson
UOL Builders helped us build a beautiful guesthouse on our property last year. The process could not have been easier and the crew was very respectful while working on site. I`m in love with the extra space on our property and I can't believe how quick they were able to get it done
Martin Smith
UOL Builders built a beautiful pergola for our backyard. We had very specific requirements for our build and they exceeded our expectations throughout the construction process. I would highly recommend them to anyone who wants to update their backyard
Contact Us for a Free Estimate